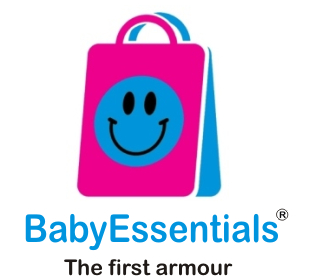 Bringing home, a newborn baby is a wonderful feeling. If on one hand the newborn's parents put maximum efforts to understand the needs of her, then on the other, this transition to life outside the mother's belly is quite challenging for the baby too. In addition, nothing is comparable to the comforting, safe and secure environment of the womb, she is basked in a balmy temperature, and being swaddled is the next best thing for her. Outside environment is precarious, making her vulnerable to diseases and infections. Moreover, the ability to regulate her body temperature doesn't fully mature until she's a year old adding to the existing challenges.
BabyEssentials® special clothing have been designed to take care of the above challenges.
Néonatale Infection Guard Kit
Antimicrobial Disposable Clothing Kit for Newborn : A first-ever disposable newborn clothing kit, made from a special 'Néonatale Tissu' Fabric that takes care of head-to-toe requirement of a neonate upon birth. A safe-hygienic substitute for all clothing needs of the neonate
Additionally, this kit is a convenient & a hassle-free way to travel with your newborn.
Néonatale Essentials
Antimicrobial Disposable Essentials for Newborn : Understanding the significance of first seven days of life, the postpartum challenges faced by the mother, Néonatale Essentials made from a special 'Néonatale Tissu' Fabric were introduced. The essentials list consists of Wrapping Sheet, Newborn Undersheet, Cap, Mittens, Footcovers, Absorbent Nappies, Wipes and Bib.